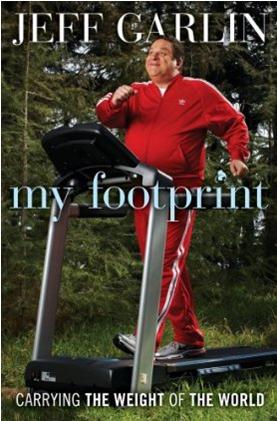 We're excited about tomorrow's visit from "Curb Your Enthusiasm"'s
Jeff Garlin
, in town to promote his new book,
My Footprint
and to perform at the
14th Street Playhouse
on Friday night and at the
Atlanta Jewish Community Center
on Saturday.
My Footprint
is about Garlin's simultaneous attempt to lose weight and "go green." Like everything he does, though, it's also about making people laugh. Between his size, his popularity and the tight quarters of A Cappella Books, I'm thinking there might be some humor in simply seeing what transpires when Garlin makes a rare (for us) in-store appearance.
That particular subject did not come up in the otherwise fine
interview
with Garlin by Rodney Ho, which appeared in today's AJC. Enjoy.